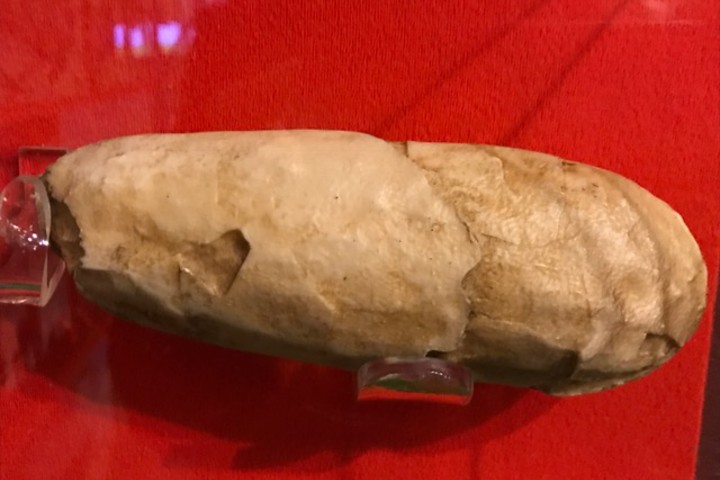 How long did it take for dinosaur's to hatch?
Published: 4th Jan 2017
​We used to look at the hatching times of birds and other similar sized eggs, (which hatch relatively quickly) as an indication of the hatching times of dinosaur eggs. But a new study has been released which reveals that dinosaur eggs took a lot longer to hatch. Even between 3 to 6 months. Sometimes that's over twice as long as predicted from a bird egg of a similar size.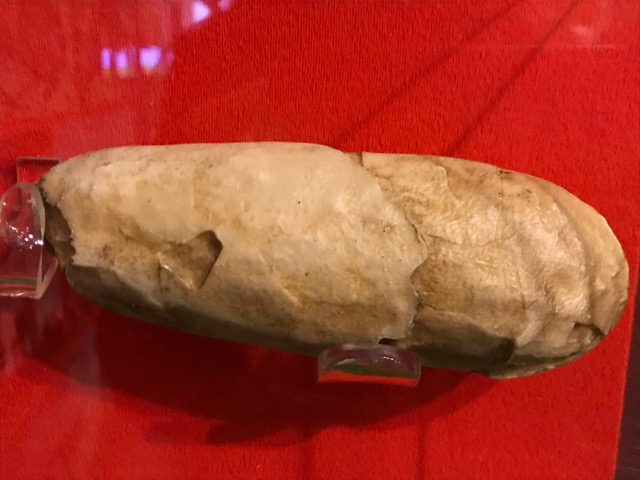 Above - An Oviraptor Egg from the Cretaceous period as exhibited in The Dinosaur Museum
It is believed that this slow hatching time could of played a big factor in the eventual dinosaur extinction especially after the asteroid collision. With such long incubation times it was a lot tougher to compete with faster generating animals like modern birds and mammals. They had longer between each generation and as such it would have been more difficult for them to adapt to the ever-changing conditions after the asteroid that struck the earth at the end of the Cretaceous period.
You can find out more about this discovery and how they used dinosaur teeth to learn about all about the hatching times of dinosaur's in this study here:
http://www.sciencemag.org/news/2017/01/dinosaur-babies-took-long-time-break-out-their-shells