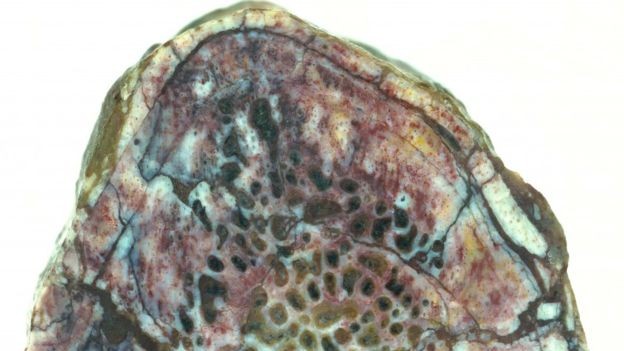 Preserved Protein Found in 195 Million Year Old Dinosaur Bone
Published: 1st Feb 2017
The findings of soft tissue help to provide insights into the biology of dinosaurs. This latest discovery pushes back the oldest evidence for preserved proteins by about 100 million years.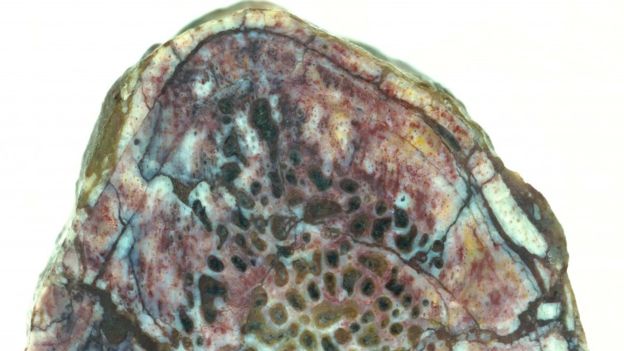 195 million year old dinosaur rib showing the particles preserved. Photograph by Robert Reisz
With the finding there are also traces of a mineral that most likely came from the blood of the early Jurassic dinosaur.
Why is this such an important finding?
Preserved protein and minerals are very rarely found. During the process of fossilization when the bones and teeth are slowly transformed to rock, proteins such as this are often not preserved.
With findings like these paleontologists hope to be able to learn more about the biology of the dinosaur. Soft tissue like this can give us better understanding.
If you want to learn more about this fascinating finding you can find out more at: